We just added Filebase as a native storage location option in Arq 7.
Filebase is S3-compatible object storage powered by blockchain. They provide an S3-compatible API to distributed storage networks Sia and Storj (more coming), taking the complexity out of storing your data on those networks. You can pay with a credit card and they take care of setting up the contracts on the storage networks with cryptocurrency.
Multi-Data Center Redundancy
Unlike S3 and Google Cloud data centers, the storage behind Filebase is decentralized so you can access it through nodes all over the world. If you uploaded data through a node in Virginia and the Virginia node goes down, you can download the data from any other node in the world. Doing the same on S3 would cost an order of magnitude more.
All the data in Filebase is stored at 3x via geo-redundancy. In effect, one bucket at Filebase is equal to 3 AWS buckets.
Edge Caching
Filebase caches data at the edge for both ingress and egress — no waiting for the data to propagate out to the network you've chosen.
Simple Pricing
Everything in Filebase is "hot" storage — no storage tiers to worry about. They offer 5 GB of free storage to try before you buy.
Filebase and Arq
It's easy to connect Arq to your Filebase account. First, pick "New Storage Location" from the menu and choose Filebase: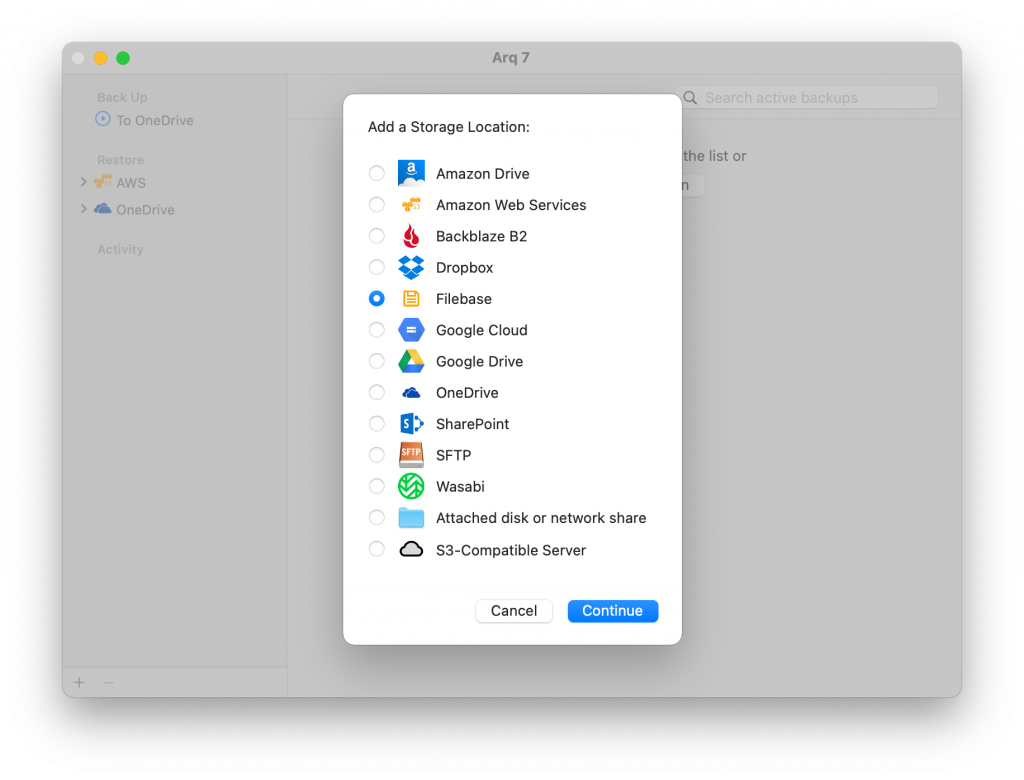 Next, enter your Filebase key pair (log into filebase.com and go to Settings to find the key pair):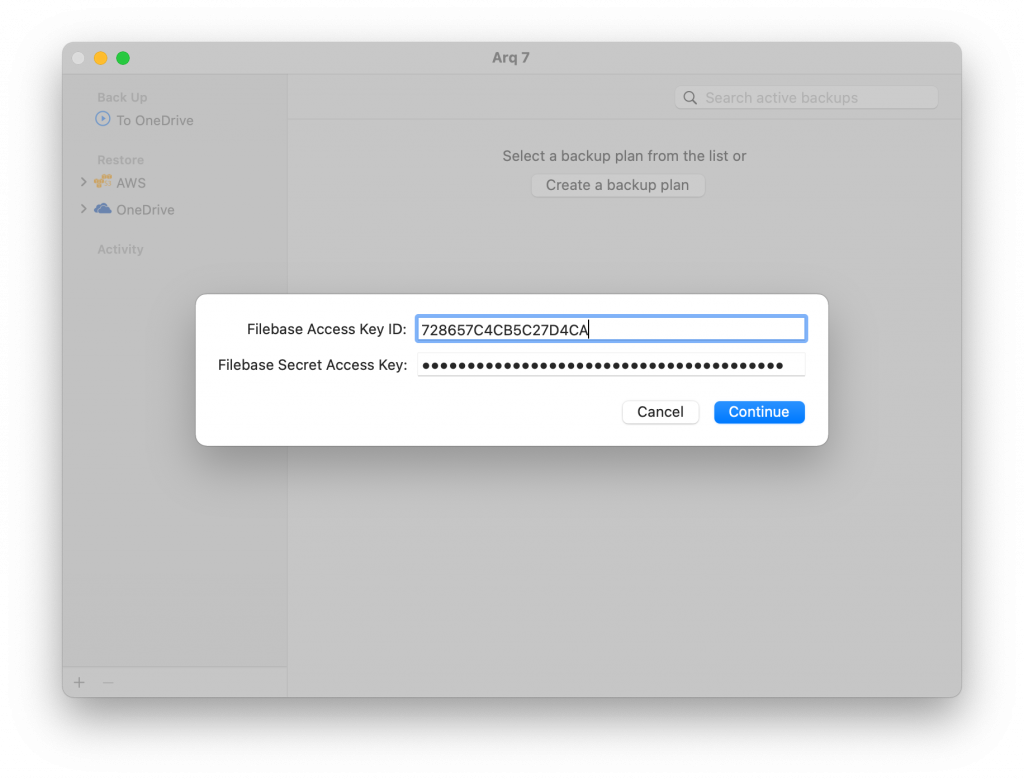 Finally, create a bucket in your Filebase account: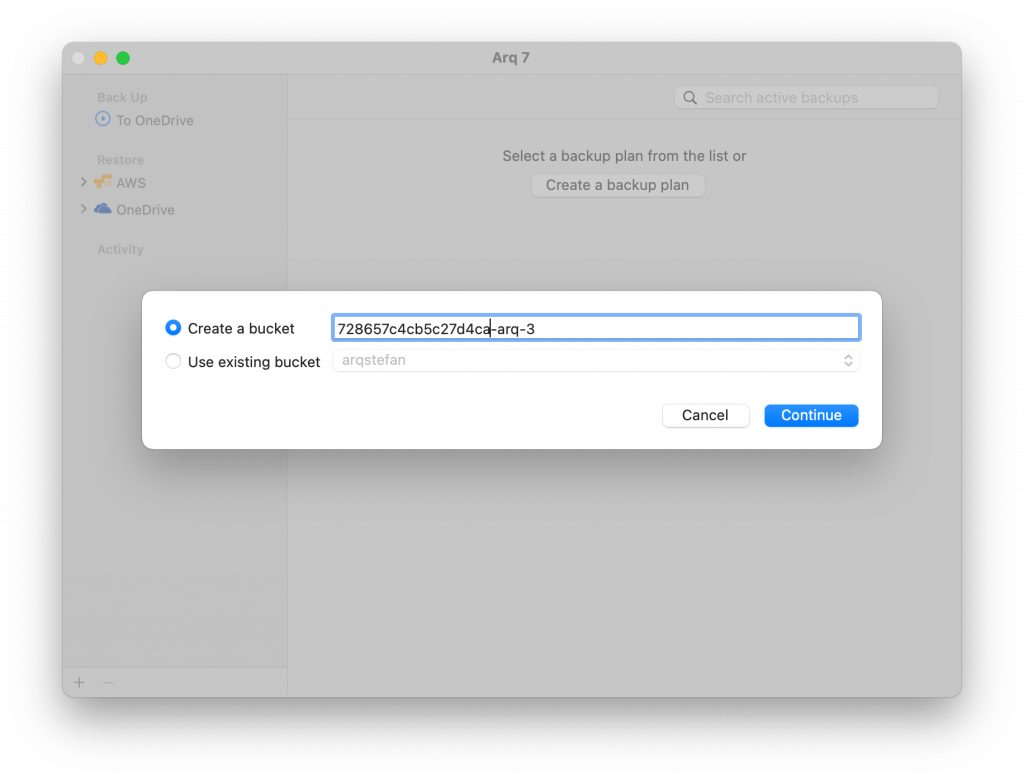 That's it! Arq is now connected to your Filebase account: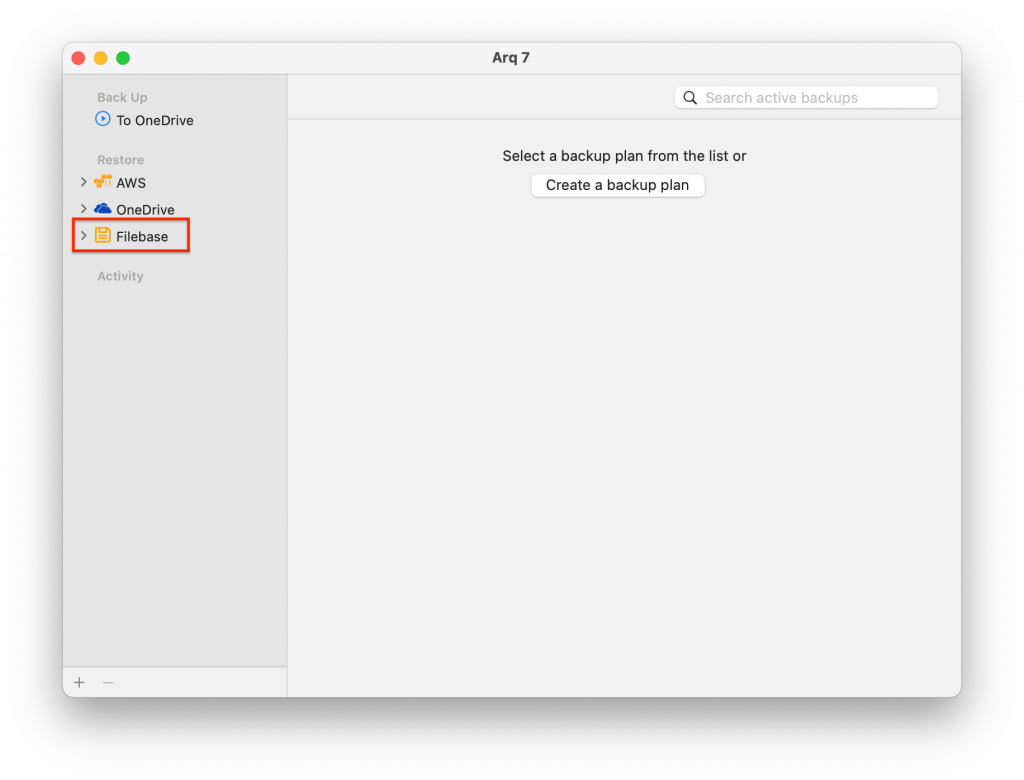 Click "Create a backup plan" and follow the prompts, and Arq will automatically back up your files.