Now you can back up with Arq to Backblaze's B2 storage! It's a super-cheap option ($.005/GB per month) for storing your backups.
Arq 5.9 for Mac and Windows is a free update for all Arq 5 users. Just pick "Check for Updates" from Arq's menu to get it. Or, if you've checked "automatically update Arq" in Arq's preferences, you'll get it automatically. (If you don't have Arq yet, download it here.)
Sign up for B2 here. Then pick "Preferences" from Arq's menu, Destinations tab, and click the button to add B2 as a destination and choose/create a "bucket". Then pick "Add Folder to Backups" from Arq's menu to add the folder(s) you want backed up.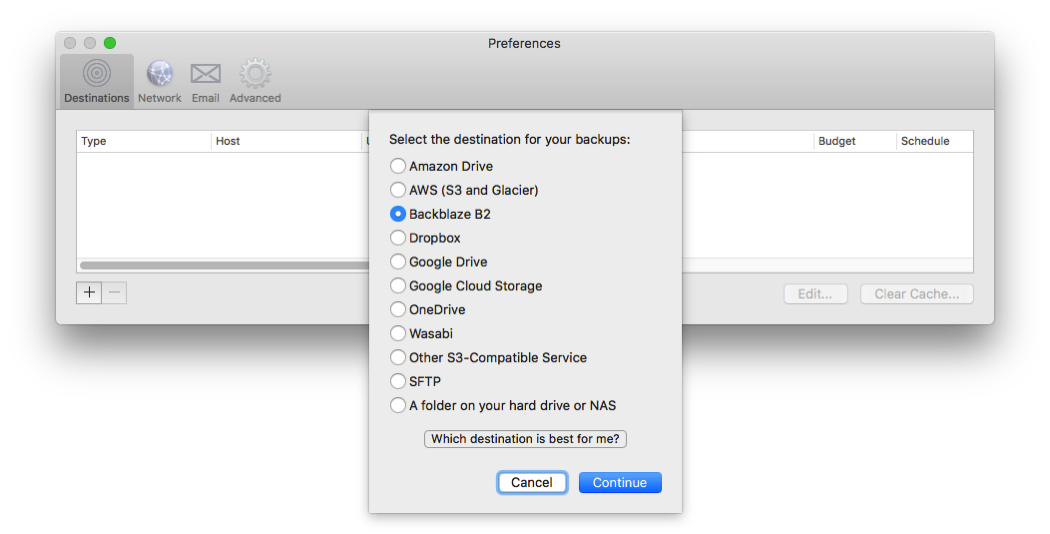 If you're not sure which cloud storage option is best for you, take a look at our Cloud Storage Guide!
As always, if you've got any questions or comments, send us email at support@arqbackup.com. We strive to respond promptly and help you any way we can!