Archiving Folders
If you add a folder to Arq (so that it's listed in the sidebar) and then you delete that folder on your hard drive, Arq will report a "folder missing" error each time it backs up. To prevent this error and mark the folder as an "archive", select the folder and click the "Detach..." button: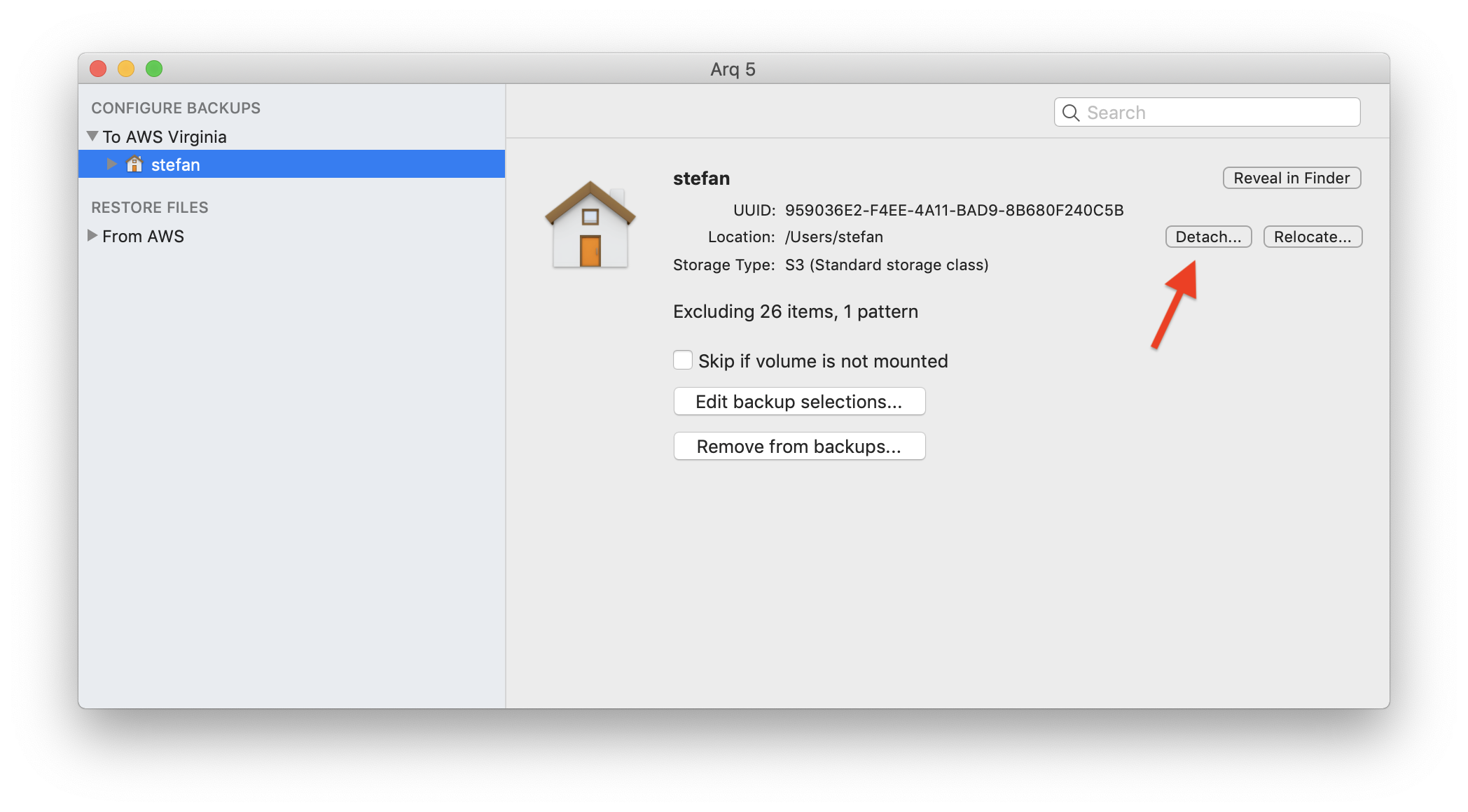 If you'd like to "re-attach" an archive folder so that Arq starts backing it up again, select the archived folder and click the "Attach..." button: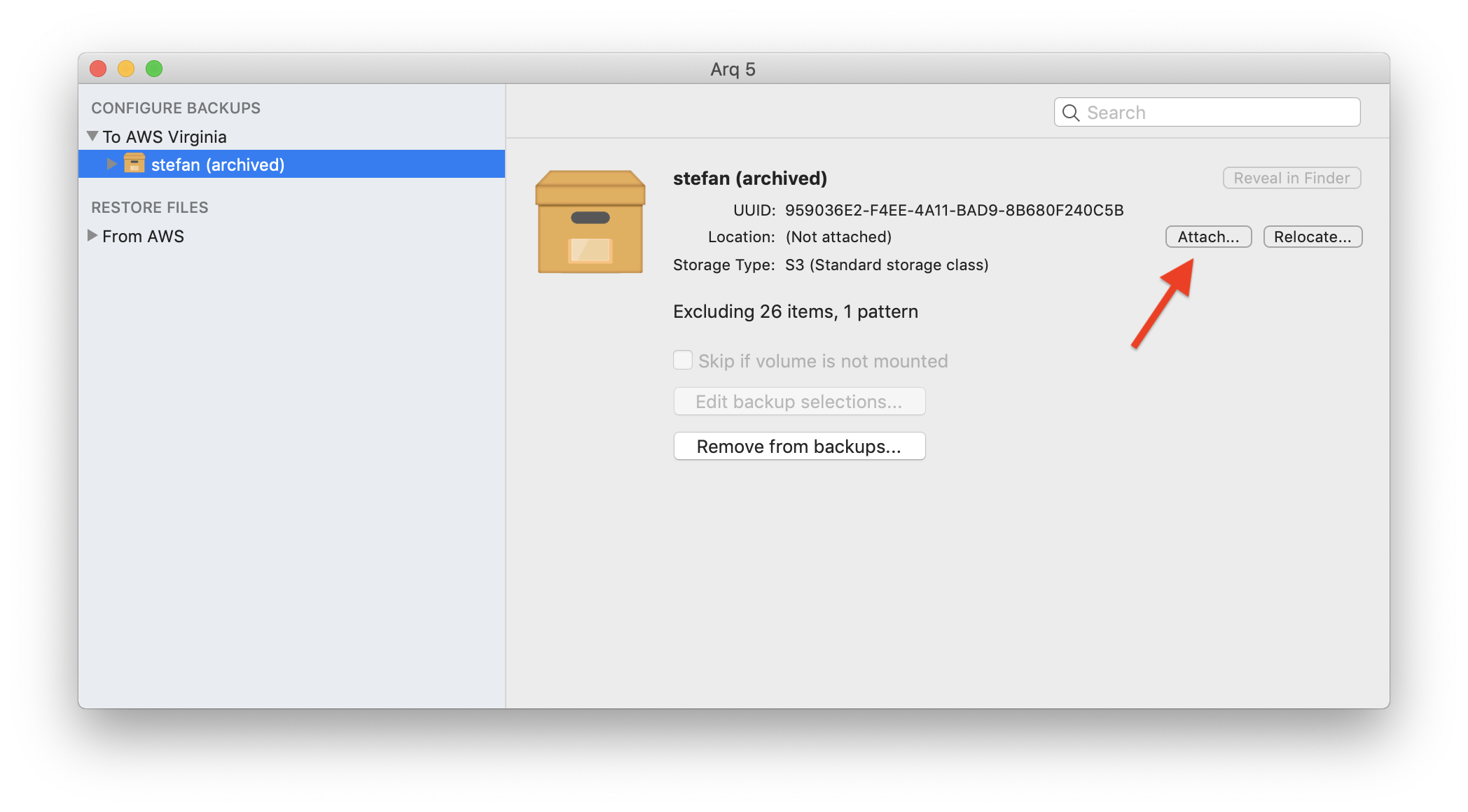 Select the folder's current location on your hard drive and click "Open". Arq will now include that folder when backing up.